Went pig huntin last Thursday, thought i`d take advantage of the cooler weather...yeah 94* is a cold front around here.... Anyway was sitting there and a truck drove down the fence line in the other pasture and soon after that here come the cows in my pasture looking for the truck . They came from across the creek behind the feeder and walk past the feeder about 150yrds. Look up and here come two more cows. One keep going and about the time the other one stop at the feeder here come the pigs!!
There was no way no how i would take the shot so it seem like an hour before the cow move on but it was only a few mins. Ok coast is clear... These where the pig i was looking for i wanted about a 25 pounder....Took the shot, pig down!...Cool!!.... pig just lay there so i started getting my stuff together to head to the truck...look up and the little pig was kicking...Dat cool, i do all head shots...continue to gather up my stuff when i look up and saw what i thought was a little pig coming back to the feeder...look again and it was my head shot pig running off...WTH!!.....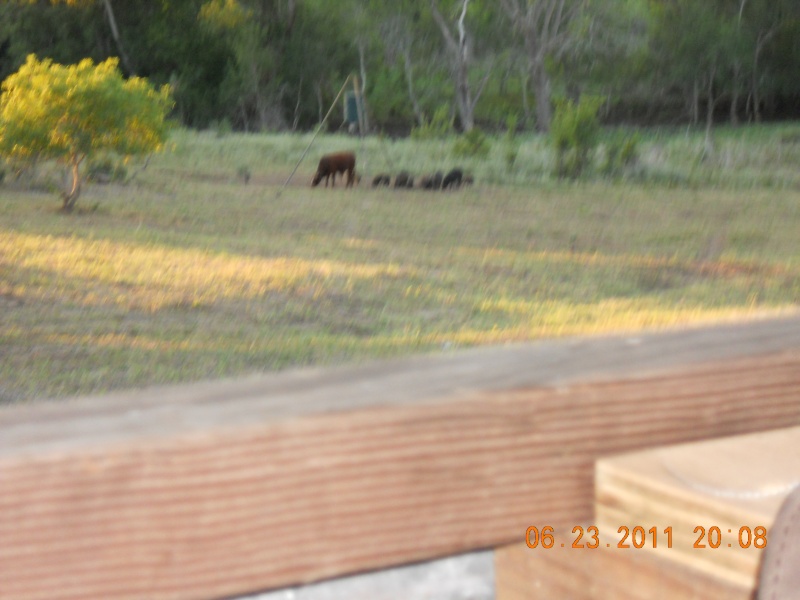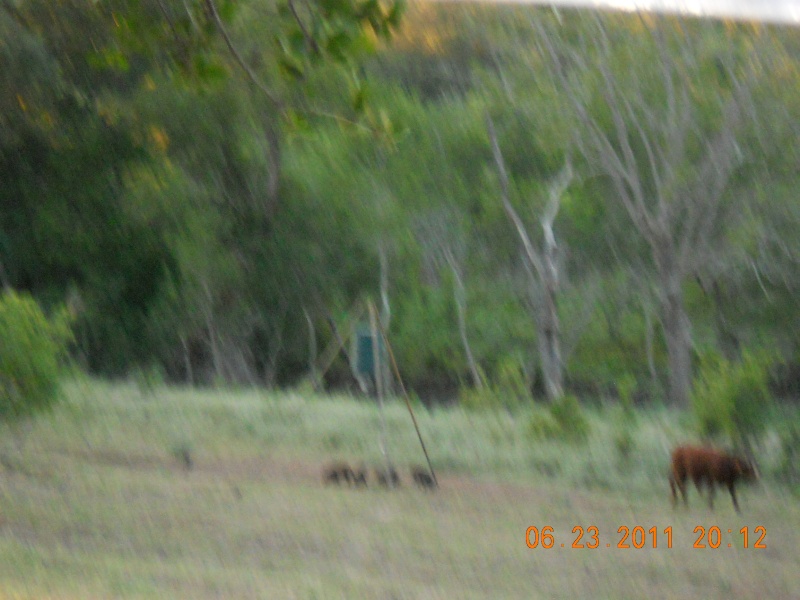 _________________
redog


 "IN GOD WE TRUST"



"Smile this is the first day of the rest of your life"